Shop online. Schedule pickup or delivery.
Start by browsing Randall's exclusive C2 Paint colour collection. Then find the perfect paint for your job.
Cover your windows with custom treatments
Randall's has the largest custom-made window treatment selection in Ottawa. We carry Hunter Douglas, Shade-o-Matic, Altex, Maxxmar, and more.
Re-decorate by department
Randall's has carefully selected only the very best products for all your home's finishing touches.
We're here to help
Think of our team of specialists as your personal stress-reducers. We can help you zero in on exactly what you need to complete your projects.
Picks by paint & stain experts
These are products we've discovered and grown to love. We've liked them so much, we've used them in both our store and our homes.
Shop Staff Picks
Let's design something great
With help from the Randall's team, home finishing projects are a breeze. We offer such services as colour consultations, window treatment consultations, and colour matching. 
Click For Details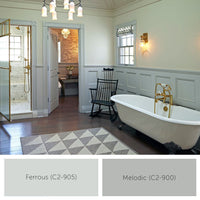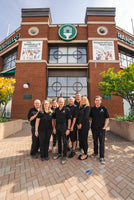 Talk it over with our team
We really enjoy talking shop with our customers. Ask us questions like what sheen to use, how to prep a surface, or what's the most popular off-white.
Ask a Question
Trusted by the Ottawa Community
Randall's Paint & Decor has been helping Ottawa decorate their homes and offices since 1948.
Is there anywhere else to buy paint and supplies in this city? Nowhere as consistently good and as versatile as Randall's. The staff know their stuff, don't try to upsell you, and are good on design too.

Chris L. on Google
Excellent service and selection. Really appreciate the personalized service that I receive each time. I refer all of my clients here!

Mark D. on Google
Love this local spot! The staff are friendly and knowledgeable. When it comes to paint and window coverings, this place offers the best selection and advice. It's no wonder they just celebrated their 70th year!

Denise M. on Facebook
They are truly one of the best in the city. Their expert staff and massive collection of paints, window covering, furniture and interior decorative styles have always made it easy for us to get the job done.

OakWood Designers on Google
I LOOOVE this store. They have great paint. The staff is extremely knowledgeable and extremely friendly.

Sylvie L. on Facebook
I highly recommend Randall's especially for their customer service. Your expertise on any projects I undertake is priceless.

Suzanne N. on Facebook
The service here is second to none. Knowledgeable and pleasant. Staff listens to your vision and then uses their knowledge to make it happen.

Andrew M. on Google
Excellent, expert service, and C2 is the best quality paint I've ever used. My absolute favorite for projects.

Natalie R. on Facebook
When it comes to blinds or paint/stains, there is no one better than Randall's in Ottawa. From their entire experienced staff to their inspirational social media posts, everything about Randall's shouts "BEST IN THE CITY!!".

Tarndeep S. on Google
All personal, customer and business information submitted through this website will be held confidential.