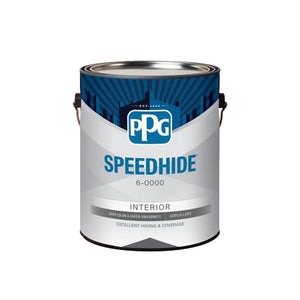 PPG Speedhide® Interior is a great quality latex paint at a great price. This low VOC, low odour paint allows a space to be painted while occupied. It also dries to a uniform finish to help hide tape joints and surface imperfections. It's performance has helped it become a go-to budget paint for many of our contractors.
👍 We recommend using Speedhide® Interior in commercial spaces and income properties.
For ceilings: 99% of our customers choose flat finish.
For walls: 99% of our customers choose eggshell finish.
For trim: 50/50 split between using satin finish and semi-gloss finish.