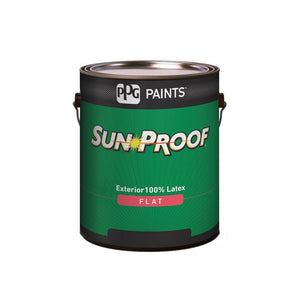 PPG's Sun Proof Latex exterior has been trusted by professional painters and homeowners since 1900. It has outstanding adhesion, even after exposure to demanding elements, such as rain and cold temperatures. In fact, it can be applied in as low as 2°C helping to extend exterior painting season.
👍 We recommend using on properly primed new and previously painted exterior siding, doors, and trim.
For siding: Most customers choose flat finish.