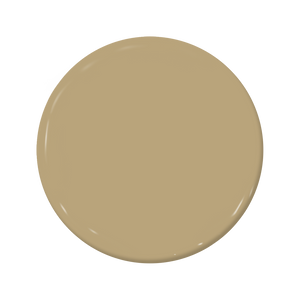 Garbanzo is part of C2 Paint's brown colour palette. The colour of earth, wood, and stone, brown is associated with stability, reliability, and warmth. Browns are popular to use in bedrooms and dining rooms.
*A digital swatch is a rough estimation of the colour. A paint chip or sample pint is most accurate way to sample this colour.
Product Advice
Help with Product
C2 Luxe Interior - When nothing less than the best will do, select C2 Luxe. It has exceptional hiding, adhesion, and washability on all interior surfaces. We recommend C2 Luxe for use in all rooms of your home. 


C2 Studio - A premium paint at a price that's wallet-friendly. We recommend C2 Studio for living rooms, kid's rooms, and guest rooms. 


C2 Cabinet and Trim - C2 Cabinet and Trim is the best residential paint for high-touch surfaces. We recommend it for use on cabinets and trim.  


C2 Exterior Paint - C2 Exterior has incredible adhesion, color retention and gloss retention. We recommend it for exterior siding, trim, and doors.


C2 Exterior Solid Stain - C2 Exterior Acrylic Solid Stain provides outstanding protection while still showing the texture of the wood. We recommend it for use on vertical siding and shingles.


C2 Sample Pint - Other companies make their samples with low quality paint. Not C2. Every sample pint is 16oz of their most premium paint: C2 Luxe. 


Take Home Paint Chips - C2 Paint is the only company to make their colour chips with actual paint. All other companies digitally print their colors. Therefore, what you see on the C2 colour chip is what you will see on your wall. 


Ultimate Paint Chip - An industry first, this oversized 18" x 24" paint chip is a mess-free alternative to the typical sample pint. 
Help With Sheen
A paint's sheen is its level of gloss or shine. Generally speaking, flatter finishes tend to hide imperfections better and glossier finishes tend to be more durable. 


Interior Paint Sheens
Flat (0-5% sheen) - Ideal for less-than-perfect surfaces, low-traffic areas, and places where lack of gloss is desired, such as ceilings. 
Matte (5-15% sheen) - For walls with imperfections and low-traffic areas. 
Eggshell (15-25% sheen) - The most common wall finish, a balanced sheen that hides some imperfections but is easy to keep clean.
Satin (25-45% sheen) - Most commonly used on trim and high-traffic walls. Durable and easily washable. 
Semi-gloss (45-65% sheen) - Used on trim, doors, and cabinets. Very durable. 
Gloss ( 65-85% sheen) - A mirror-like finish, often used on doors, cabinets, furniture, and accent areas. 


Exterior Paint Sheens
Matte (5-15% sheen) - Used on shingles and siding, especially in areas with imperfections. 
Eggshell (15-25% sheen) - Used on shingles and siding.
Satin (25-45% sheen) - Used on trim and doors. 
Semi-gloss (45-65% sheen) - Used on trim and doors. 
Gloss (45-65% sheen) - Used on front doors. 
Paint Quantity Calculator
1 gallon of paint will cover ~400 sq ft. Whereas 1 quart of paint will cover ~100 sq ft. To get a rough estimate of how much paint you will need, run through these steps: 


1. Add together the length of each wall. 
2. Multiply the sum of the wall length by the height of the wall to find the total square footage of your room.
3. Subtract 20 square feet for each door and 10 square feet for each window.
4. Multiply that final room square footage number by 2 to get the total square footage for 2 coats of paint.
5. Divide the number by 400 (gallon = 400 sq ft) to determine the number of gallons you need to purchase for 2 coats of paint.